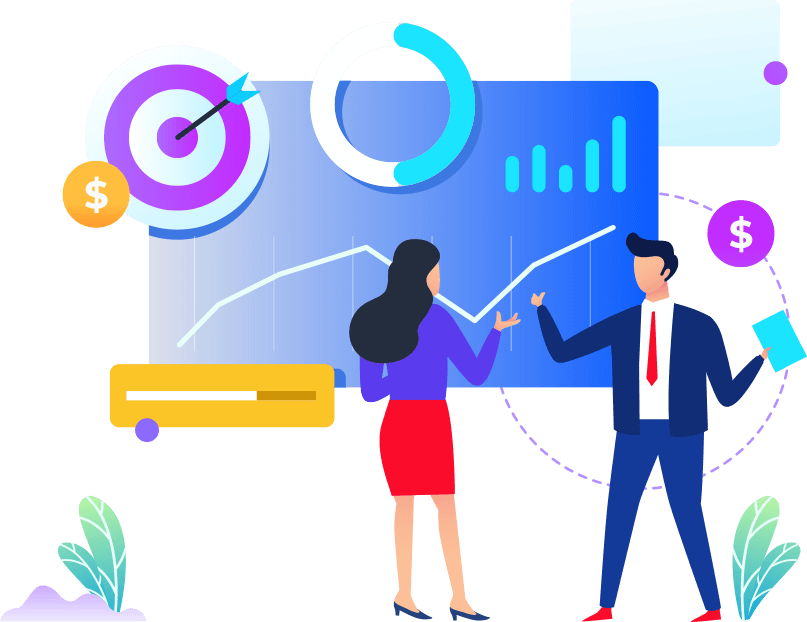 Mobile App &
Web Solution.
Even if you have just have an idea we will help breathe life into it and make your dream become a reality. As the leading App Development and Design company in USA
you will not be disappointed when you choose us to build your idea as we will surpass all your expectations. Get in Touch
A Quick Glance At The Services we Offer
Our Working Process
The voluminous realm of Software Testing comprises of assuring a product's quality. We believe in delivering high-quality services for your digital solutions. As your end-users expect a lot from you such as the legitimate information, quick responsiveness, appropriate display/layout, etc. At the end, the expectations of your end user should meet successively in order to beef up your business.
The Next Generation Of The Our Marketing
We Take a Small Seed & Grow a Spectacular Tree!! We don't just take an idea and build it. We DEVELOP it! We analyse, brainstorm and improve EVERY aspect of an idea. From conception to delivery… It's in our interest to create the very best project possible. That's what sets us apart from the other app companies out there. We are proud App developers and Designers
Getting The Maximum Out Of Any Business Company.
The members of our team come from a number of different disciplines. iOS, Android & Windows app developers, mobile web developers, designers, user interface (UX/UI) experts, marketing creatives, video producers, content writers, ASO consultants, project managers and business directors. This diverse range of skill sets enable us a create apps for multi platform devices. Including the iPhone, Android, iPad, Facebook, Windows, PWA's and MORE.
The first time I enlisted the services of Leapfrog I was a little skeptical about the whole outsourcing thing and didn't trust anyone; but leapfrog quickly put those fears to rest. The personnel I was interacting with were great and thoroughly explained the process to me and delivered as promised. Since that time, I have hired them again because of the great work they did earlier. They're very knowledgeable and cost effective. I definitely recommend them over the competition.
I could not have asked for a better experience. This was my first experience at app development and the team explained each step very clearly to me. They were always on time with their deadlines. What I loved most was that they were very easy to get a hold of and communicate with if I wanted something changed or explained. As for the end product…it came out EXACTLY how I envisioned. They did a fantastic job and I would recommend them to anyone who is wanting to develop an app. Five stars!
We deliver specialist healthcare products around Australia and wanted to build an app for the Department of Veterans' Affairs contract for mobility equipment supply. I got in touch with Leapfrog through LinkedIn and I knew they were the right Company for my project from the first discussion. We hired the services of leapfrog after very good, thorough and robust discussions and they ensured that both parties were on the same page about the requirement. They followed easy process management, had multiple telecons and emails to understand client's requirements while overcoming some technical glitches at the initial stage. Over time, the project went great, as a team is focused on Quality and timeline. I would definitely recommend them as they delivered the best for my project!